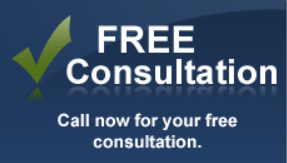 For tax help you can trust in Greensboro, turn to the pros at Taxation Solutions, Inc. Our staff of tax resolution specialists includes enrolled agents, a tax attorney, and other experts who are equipped with the training and skill to help you enjoy IRS tax relief. Whether you're buried under a back tax debt you'll never be able to repay or you've recently received notice of an IRS audit on your personal or business finances, we've got you covered with knowledgeable and detail-oriented service. We put customer service first, because we understand how frustrating and overwhelming tax problems can be. With your case in our capable hands, you can breathe easy and look forward to the best possible outcome. Contact Taxation Solutions, Inc. today to schedule your initial consultation, and to get a free estimate for our tax resolution services! 
IRS Audit Representation
Tax Settlement Negotiation
Licensed & Insured
40 Years of Experience
Emergency Tax Assistance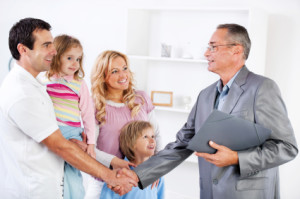 We provide tax resolution services to clients throughout the greater Greensboro area. Come to us if you live or own a business in High Point, Kernersville, McLeansville, Pleasant Garden, Summerfield, Monroeton, Burlington, Winston-Salem, Whitsett, or elsewhere in the local region. We offer tax assistance on the federal and state levels, and we're intimately familiar with the tax codes that affect our clients. On the negotiating front, we have the experience to effectively present your case to the tax authorities and secure a tax settlement or other solution that will improve your situation. We'll work hard to bring you into compliance with the government's demands while also setting you up on more solid financial ground.
Taxation Solutions, Inc. is a licensed and insured tax help firm. Our staff has 40 years of experience providing tax relief services, and we're affiliated with the American Society of Tax Problem Solvers, the National Association of Enrolled Agents, and the National Association of Tax Professionals. Whether you come to us for back tax services, IRS audit representation, or to get a tax penalty lifted from your account, we have the qualifications to get the job done right.
Need to solve your tax problems as soon as possible? Taxation Solutions, Inc. is here for you. We offer emergency services for those situations when time is of the essence. When you contact us because you're up against a tight deadline, we'll put a tax attorney or other specialist from our team right to work assessing your case and coming up with a plan of action. We'll meet each and every deadline, helping you avoid further IRS penalties and enjoy peace of mind that much sooner.
For more on what sets Taxation Solutions, Inc. apart from other tax relief companies serving the Greensboro region, call or e-mail us today! We'll be happy to answer any questions you have. We're committed to our clients, and we can't wait to show you the difference our team can make for you.