Services Offered
For expert tax help in the greater Greensboro area, look no further than Taxation Solutions, Inc. We're committed to solving all sorts of tax problems, providing IRS audit representation, negotiating tax settlements, and helping you file back taxes. Whether your individual or business tax issues are fairly recent or you're several years into your difficulties with the IRS, we'll be able to step in and come up with an effective course of action. We offer tax assistance on both the federal and state levels, and our team includes a tax attorney and an array of other tax resolution specialists, so you can trust us to have the breadth of knowledge to bring an end to your tax troubles. Ready to get started? Contact Taxation Solutions, Inc. today to discuss your needs, and to get a free cost estimate for our tax resolution services!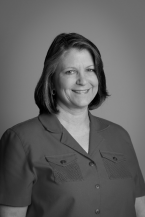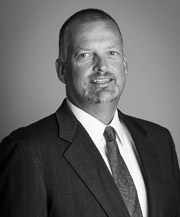 We're one of Greensboro's most comprehensive tax relief companies. You can come to us for tax relief services such as:
Back tax filing
Misfiled tax return amendment
Tax penalty abatement
Tax settlement negotiation
IRS audit representation
Tax attorney representation
Business tax help
Payroll tax resolution
And more!
No matter how large or small your tax problems, we'll treat your case with skill and care. We understand how frustrating it can be to deal with tax penalties, or to live or work with a back tax debt hanging over your head. We put customer service first, offering tax assistance and advice that's tailored to your specific situation and aimed at making your life easier—while also meeting the IRS's demands.
Licensed & Insured Tax Help
Taxation Solutions, Inc. is proud to be fully licensed and insured for all of the tax resolution services we provide. On top of those qualifications, we're affiliated with several major tax industry organizations: the American Society of Tax Problem Solvers, the National Association of Tax Professionals, and the National Association of Enrolled Agents. We have what it takes to give you knowledgeable and capable service.
40 Years in Tax Resolution
Our team has 40 years of experience helping individual and business clients solve their IRS tax problems. Those years on the job have given us an in-depth familiarity with the relevant tax codes, as well as a keen sense of how to best negotiate a positive outcome for our clients. When it comes to tax relief companies serving Greensboro, you're in good hands when you rely on our experience and expertise.
Emergency Tax Relief Services
The tax authorities mean business when giving taxpayers a deadline. If you've found yourself up against a tight tax deadline, you can trust Taxation Solutions, Inc. to get everything figured out and filed in a timely fashion. We offer emergency tax assistance on an as-needed basis, stepping in when you need us most to help you avoid further tax troubles. Contact us now to book your initial consultation, and look forward to swift and lasting IRS tax relief!