Business Tax Problems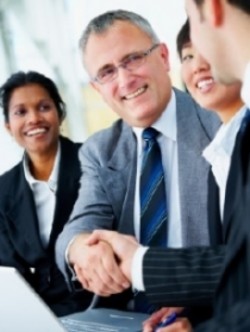 While individual tax problems can be a nuisance, business tax issues can threaten your very livelihood—and that of your employees. Are you dealing with IRS tax problems at your business in the Greensboro area? Taxation Solutions, Inc. is here to help. We offer assistance to companies of all shapes and sizes, so you can come to us to resolve corporation tax penalties or to get small business tax advice. No tax problem is too tough for our team to tackle. Call or e-mail Taxation Solutions, Inc. today to discuss your situation, and to get a free cost estimate for our business tax help services! We're standing by to get to work on your case. 
The tax problem help we offer Greensboro-area businesses includes:
Filing back taxes and amending misfiled returns
Negotiating tax settlements
Filing for penalty abatement
Lifting liens and levies
Representing businesses during IRS audits
Representing businesses in tax court
Advising companies on all tax matters
And more!
Whether your tax problems are relatively new or they go back far enough that the resulting penalties are threatening to close your doors, we can come up with a solution to help you move forward. Our goal is always to find a course of action that satisfies the tax authorities without causing additional hardship for our clients. As a licensed and insured business tax help firm, we have the training and qualifications to get the job done right. We'll call upon everything we've learned in our four decades in our industry in order to ensure you get the best possible outcome for your case. 
Payroll Tax Resolution
One common tax problem that brings companies to Taxation Solutions, Inc. is needing payroll tax resolution. Failing to file or pay payroll taxes, or making errors in classifying employees or other paperwork, can lead to payroll tax penalties that can have a serious impact on your business's bottom line. We'll get one of our specialists working hard toward making things right for you, handling payroll tax problems swiftly and effectively. We can even advise you on avoiding payroll tax issues in the future. 
For your protection and peace of mind, we're affiliated with several tax problem help industry organizations: the American Society of Tax Problem Solvers, the National Association of Tax Professionals, and the National Association of Enrolled Agents. Need corporate or small business tax help as soon as possible? We'll be there for you in an emergency, providing prompt and accurate services. Don't let IRS tax problems keep your company from thriving. Get in touch with Taxation Solutions, Inc. now and look forward to a brighter financial future! 
small business tax
tax resolution
corporate tax
tax problems