Tax Attorneys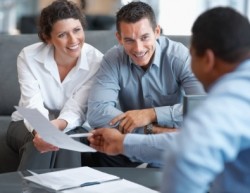 For some tax issues, you'll need a qualified tax attorney by your side in order to secure the best possible outcome. If you're searching for tax lawyers in the greater Greensboro area, you can count on Taxation Solutions, Inc. to have your back. We're staffed with a variety of tax specialists, including an IRS tax attorney. When you contact us to discuss the tax relief services you require, we'll put you in touch with the best member of our team to meet your needs. For more information about the benefits of working with a tax lawyer, enrolled agent, or other professional, call or e-mail Taxation Solutions, Inc. today! We offer free initial consultations.
Our roster of tax relief services includes:
Back tax filing and tax return amendment
Tax settlement negotiation
Penalty abatement
IRS audit representation
Tax court representation
Legal advice
And more!
Tax lawyers are uniquely qualified to tackle problems that other tax specialists can't. For instance, you can hire a tax attorney to represent you during tax court proceedings, or to advise you on the legal and financial ramifications of expanding your business or launching a new venture. In those situations, you can expect Taxation Solutions, Inc. to have extensive knowledge of the relevant federal and state tax codes and to be able to come up with the best plan of action for your case. We're also skilled negotiators, which allows us to represent our clients effectively in their dealings with the tax authorities. If your issue doesn't require the attention of a tax relief attorney, we'll turn you over to one of our other experts, each of whom can resolve your case just as well. Our knowledgeable and skilled staff is trusted in Greensboro for getting results. 
Emergency Tax Attorney Help 
Is your tax court date fast approaching? Are you up against a tight IRS deadline? We're available for emergency tax lawyer services, working efficiently and with great care in time-sensitive situations. The IRS is serious about its deadlines, and so is Taxation Solutions, Inc. If you need help in a hurry, we're the company to call for a swift response, superior workmanship, and outstanding customer service. 
Taxation Solutions, Inc. is fully licensed and insured for all of the services we provide, including tax attorney help. We're affiliated with the American Society of Tax Problem Solvers, the National Association of Tax Professionals, and the National Association of Enrolled Agents, and we have four decades of experience among our team. The help you need to break free from tax troubles is just a phone call away. Contact us now to get a free estimate for our IRS tax attorney services, and to book your appointment with us! 
tax lawyers
attorney taxes
tax law attorney
tax attorney
tax attorney in