Tax Penalties and Settlements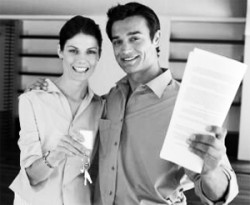 Are you tired of struggling under the weight of a tough tax penalty? Do you owe a larger tax debt balance than you think you'll ever be able to pay? The licensed and insured pros at Taxation Solutions, Inc. are here for you in Greensboro and beyond. We can help you negotiate a tax settlement or petition to have tax penalties removed from your account. We've been helping individual and business taxpayers experience IRS tax relief for 40 years, and now it's your turn. We'll put everything we've learned on the job to work on your case, striving for accurate and thorough workmanship and exceptional customer service throughout the process of securing your IRS settlement. Call today to get answers to your questions, and to book your initial consultation with a member of the Taxation Solutions, Inc. team! 
What Are Your Tax Settlement Options?
Tax settlements aren't a one-size-fits-all proposition. Your specific situation will affect your eligibility for different taxes settlement options, as well as which course of action is most likely to improve your financial circumstances. Depending on your needs, Taxation Solutions, Inc. can negotiate tax settlements such as:
IRS penalty abatement
Offer in compromise
Installment agreement
Wage garnishment cessation
Innocent spouse relief
Lifting of liens and levies
After your free initial consultation with one of our tax penalty and settlement specialists, we'll go through your case with a fine-toothed comb to determine which tax resolution strategy makes the most sense for you. Perhaps your best bet is to seek IRS penalty abatement, which removes tax penalties from your balance. Maybe you should pursue an offer in compromise, a form of tax debt reduction that absolves you of a portion of your tax debt. Whatever the case, Taxation Solutions, Inc. is committed to finding a solution that makes things better for you while also satisfying the IRS's demands. We'll be by your side from the moment you hire us until your tax woes are a distant memory.
In addition to being licensed and insured, Taxation Solutions, Inc. is proud to be affiliated with the American Society of Tax Problem Solvers, the National Association of Enrolled Agents, and the National Association of Tax Professionals. We strive to stay informed about all of the tax codes that are relevant to our clients' needs and circumstances. Plus, if you require prompt assistance because an IRS penalty is threatening your assets, we'll be there with emergency services. We're the total package for IRS tax relief in Greensboro and beyond. Contact us today to get started! Choosing Taxation Solutions, Inc. means putting your personal or business finances in excellent hands. Let us take care of your needs for IRS settlement and tax penalty relief right away.
Tax Fees and Resolutions
Tax Penalties
IRS Settlement
Tax Penalty Help
Tax Settlement