Tax Resolution Services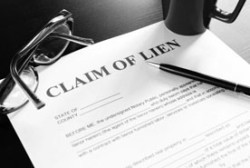 Are you in need of professional tax resolution services? In the greater Greensboro area, you can count on Taxation Solutions, Inc. for exceptional tax problem resolution. Our goal is to bring an end to the issues you're facing, setting you up on firmer financial footing while also helping you meet the IRS's demands. What sets us apart from other tax resolution companies in the region? We have 40 years of experience among our staff, and we'll connect you with a certified tax resolution specialist who is fully qualified to tackle your tax troubles. We care about customer service and quality workmanship, so we work hard to ensure you get the best outcome to your specific tax issues. Call or e-mail Taxation Solutions, Inc. today to discuss your tax resolution needs, and to get a free cost estimate for our expert services!
We offer tax relief help to individual and business taxpayers on both the federal and state levels. Come to us if you need a certified tax resolution specialist to assist you with:
Negotiating a tax settlement
Securing an offer in compromise
Filing for penalty abatement
Arranging an installment agreement
Petitioning for innocent spouse relief
Stopping wage garnishment
Removing tax liens and levies
Appealing a government action against you
And more!
 No matter how serious your situation has become, Taxation Solutions, Inc. can be trusted for tax resolution services that make a real and lasting difference. We'll tailor our tax resolution strategies to your specific needs and circumstances for best results. We'll work tirelessly to ensure that you get the tax relief help you need, when you need it—and we're even available for emergency tax assistance services, if your case is of a particularly time-sensitive nature. Get in touch now and look forward to a swift end to your tax woes. 
Licensed & Insured Tax Resolution Service
Taxation Solutions, Inc. is proud to be fully licensed and insured for all of the IRS resolution services we offer. From negotiating a tax settlement on your behalf to helping you file back tax paperwork or prepare for an IRS audit, we have the training and qualifications to get the job done right. We're also pleased to be affiliated with industry organizations including the American Society of Tax Problem Solvers, the National Association of Enrolled Agents, and the National Association of Tax Professionals. We're one of Greensboro's most reliable tax resolution companies because we stay up to date and informed about issues that affect our clients. 
For more information on hiring us for tax problem resolution, call Taxation Solutions, Inc. today! We promise to give you our very best. 
tax penalty abatements
tax resolution
tax settlement